Sign-up to Our Email List

Our contest was a great success and we gave away 3 sampler boxes of beef over a 4 month period to some lucky winners who signed up to our Email List.
Our "Box of Beef Giveaway" contest has been so successful, that we have decided to bring it back for a third time! Enter the contest simply by signing up for our Email List below.
(If you are already signed up, you are automatically entered in the draw this time around.)
The draw date for this contest will be November 30, 2010.
Winners will be notified by email of their win.
If you want to stay informed about our sales and specials and/or new beef packages available to order online, signup for our email list. You can unsubscribe at anytime and your contact information will remain confidential.


Feeding in Winter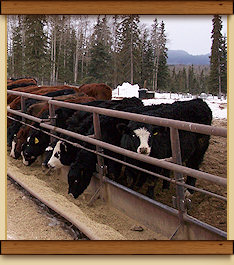 Here's looking at you kid...