Meat Cutting

Country Locker in Vanderhoof
We use a quality meat cutting company, Country Locker, located in Vanderhoof, for slaughtering and wrapping of our beef. Established in 1997, Country Locker is a provincially inspected, meat abattoir.  The facility is committed to providing top quality custom cutting, wrapping and specialty items to the public.  Owner Dwain Funk has been in the meat cutting industry for 25 yrs, both in meat retail and slaughterhouse establishments.  His wide range of knowledge and experience has proved valuable in delivering an exceptional service to the public.
Kawano Farms Ltd. in Prince George
Kawano Farms is a fully licensed, Government inspected abattoir in the Prince George area. It is owned and operated by the Noullett family and they have been in business for 35 years. They offer a full service to the livestock producers of the Central Interior from slaughter to finished packaged products. All of their products are made in-house and are made in small batches to ensure top quality. They offer full sausage making, curing, smoking, packaging and labelling. The goal is to promote local products from local producers so that the farming community can be a viable business in the area.
You can order sausage, patties or jerky through our online order form with your side of beef order.
Note that if you want to order just the custom sausage meats, refer to the prices listed on our Beef Products Page.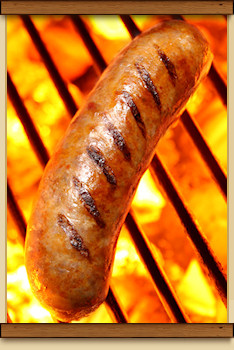 Custom Sausage Orders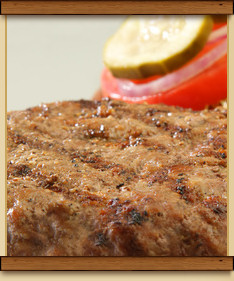 Hamburger Patties