Horse Hay -
Order for 2015

We offer Grass Hay, Alfalfa Hay or a Grass-Alfalfa mix in small square (65 - 70lb bales) and medium square hay bales (850 - 1000 lbs). All our horse hay is "rain free" and "barn stored".
We do deliver but will need to quote to your destination. Call for a delivered price or email sales@bestbcbeef.com.
Use the online order form below to send us your request. Be sure to fill in the contact information so we can get back to you and your location so we can determine delivery.
Send us your Request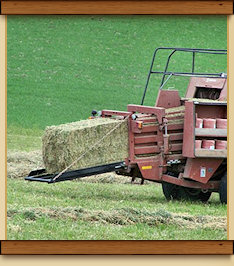 small/medium square bales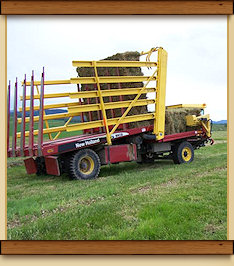 Bringing in the harvest