How to Order Beef and Hay

Ordering Hay -
Preorder for 2015
We offer Grass Hay, Alfalfa Hay or a Grass-Alfalfa mix in small square (65 - 70lb bales) and medium square hay bales (850 - 1000 lbs).
Click here to order online by sending your request.
Ordering Beef
We sell Beef to BC residents only (British Columbia, Canada). We offer delivery of your beef order if your city is along one of our regular routes from Prince George down Highway #1 including the Abbotsford and the Chilliwack. See list of cities on left sidebar. For BC cities outside of our regular route, please call or contact us for shipping prices.
You can choose to order a side of beef or you can order your favorite cuts of meat by the pound. View our complete price list.
Note that we do have a 25 lb minimum order policy and we require a 25% deposit to confirm your order.

Order Online using our email form. Order Grass Fed,
Grass Finished or NEW Kobe Beef. Send us the order and we will call to confirm.
You can phone in your order to
250-567-3287.
We might be busy out on the farm so leave a voicemail.

Did you know that our Beef Patties are guaranteed to be gluten free and our sausage products are gluten and lactose free?

Note that if you wish to buy one of the 25 - 50 lb sampler packs, you can use our secure Paypal shopping cart system and pay the full amount when you order - click here
Delivery and Terms
We accept payment with Mastercard or Visa via our PayPal payment system. We are a registered business with Paypal. On confirmation of your order we will send you a payment notice via the paypal system which will allow you to pay securely online.
We also accept personal cheques and money orders and of course cash is also welcome. We require a 25% deposit to confirm your order and the balance is due prior to delivery.
We make regular trips to the Fraser Valley to visit family and will deliver from Prince George south to the Abbotsford and Chilliwack. We have a nice little reefer trailer we can pull behind our pickup so your purchased product will remain completely frozen for the entire trip.
We will do our best to ensure that pricing on our website remains current however we reserve the right to change prices without notice.
For sausage orders we require at least two week's notice. For all other orders, we carry a large inventory of most products and we will let you know right away if we are out of stock on an item and how long it will take to fill your order.
Meat Cutting and Wrapping
We use only quality provincially inspected facilities. We ensure that each abattoir provides top quality custom cutting, wrapping and specialty items. We are in constant contact with each of our service providers.
Unfortunately, it has come to our attention, that some people have puchased beef products under the impression that the beef was sourced from our Ranch. We apologize for any negative effect this may have had on you.
We can only guarantee you are purchasing our beef if you order directly from our website (www.bestbcbeef.com) or phone us directly (250-567-3287).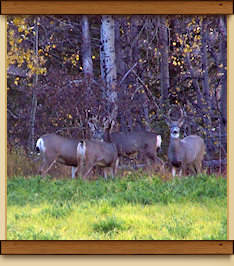 Vanderhoof, Heart of BC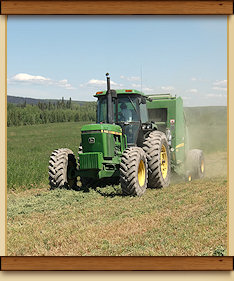 Order Hay and Beef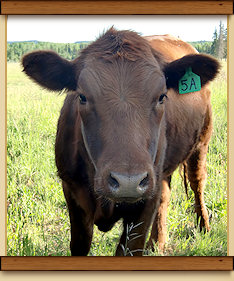 Hel....Low....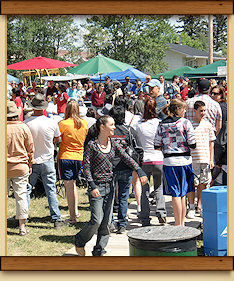 Vanderhoof Farmers Market